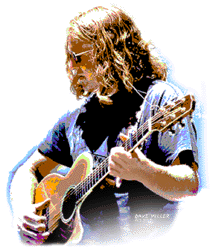 GIGS
October 1-10 Nashville trip
November 11th , 4th Annual Clearwater Folk Festival
November 11th Wings and Strings Festival an Americana Music Festival
November 18th The Octagon Arts Center opening for Kim Richey
Kim will be opening for Trisha Yearwood in England later this year.
Dec. 3—The Octagon Arts Center , 3:00 PM.
2nd Annual Florida Artists" Holiday Concert
with Dave Hardin, James Hawkins, Mindy Simmons,
Brendan Nolan & Pamela Clark-King.
Admission is your donation of new clothes, new toys
or canned goods to benefit Pinellas County's Interfaith RCS.

December 7,14,21,28 Purple Moon , 8-11 PM (833 Douglas Ave., Dunedin, 727.738.1540 )
March 2001 The Exit/Inn in Nashville TN. Actual date to be announced soon. Part of Billy Block's Western Beat
These dates are subject to change. Please call ahead to verify. More dates will be added as they are booked.

Purple Moon, 833 Douglas Ave., Dunedin. 727-738-1540
Every Thursday and selected Fridays and Saturdays
Club More, 703 Franklin, Clearwater. 727-466-6673
Downtown, next to the St. Pete Times building, west off Myrtle Ave.




Tarpon Cultural Center to be announced
Ruth Eckard Hall to be announced
Bluebird Cafe very soon
Exit/Inn sooner than you think!



For Information about Dave contact:
Amazon.com MP3.com MP3 Clips Interview Reviewed Bio News Lyrics Real Audio Clips Links